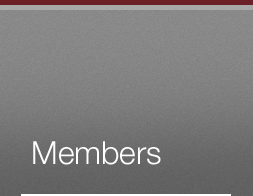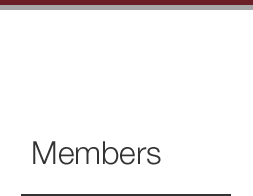 C. K. Kwong, JP



Home > Members > Consultant > C. K. Kwong, JP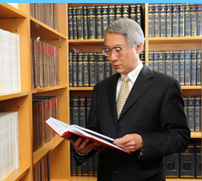 C. K. Kwong, JP

Consultant

2909 7328 ckkwong@sfks.com.hk

Bachelor of Laws (University of Hong Kong with Honours).
Diploma in International Commercial Arbitration (Chartered Institute of Arbitrators, London 2003 - awarded the Course Directors Prize for being first in his class in Practice & Procedure).

Solicitor of Hong Kong (1979), England (1983)*, Victoria, Australia (1984)* and Singapore (1989)* [*qualified, non-practicing].
Notary Public.
Chartered Arbitrator of the Chartered Institute of Arbitrators London ("CIArb").
Fellow of the CIArb and Hong Kong Institute of Arbitrators (HKIArb).
Centre for Effective Dispute Resolution ("CEDR") accredited Mediator.
Oversea Member of the Institute of Trade Mark Agents (London).
Listed Arbitrator, Panelist on the panels of Adjudicator, Arbitrator for Intellectual Property and Domain Name Dispute Resolution of the Hong Kong International Arbitration Centre (HKIAC).
World Intellectual Property Organization (WIPO) appointed (1) Neutral for Arbitration & Mediation and Domain Name Panelist under (UDRP and China cc LTD DRP) and (2) Panelist on the Roster of Panelist for the Legal Rights Objections (LRO) under ICANN's New gTLD Program.
Guangdong Court Mediator for cross border disputes in the Greater Bay Area 2020-2023.
Passed the Guangdong, Hong Kong, Macau Greater Bay Area (GBA) Legal Professional Examination 2021

Justice of the Peace.
Member of the Panel of the Inland Revenue Board of Review 2004 to 2006.
Member of the Administrative Appeals Board (2000-2006).
Deputy Chairman of Copyright Tribunal (1999/2005).
Member of Steering Committee on Review of IP Issues in the Innovation & Technologies Sector (since 2010).
Member of Advisory Committee on Patent System Reform (2011) and Convenor of its Working Group on Interim Measures.
Member of Working Group on Intellectual Property Trading (Mar 2013) and Convenor of its sub-group on IP Arbitration and Mediation responsible for proposing Hong Kong's Arbitration Amendment Ordinance 2017.
Member of the Steering Committee on Mediation, Vice-Chairperson of the Regulatory Framework and Accreditation Sub-committee and Special Committee on Evaluative Mediation set up by Department of Justice.
Director of Nano and Advanced Materials Institute (NAMI)
Member of the Innovation and Technology Venture Fund (ITVF) Advisory Committee

Advisory Committee Member (2015 – 2021) / International President (2012-2015) / Senior Vice President (2006-2012) / Chairman of the Workshop Group (2003-2012) (now APAA Academy)/ Vice President (2003-2012) of the Asian Patent Attorneys Association ("APAA") and President (1997-2003) of the APAA Hong Kong Group.
President/Director of the Hong Kong Institute of Arbitrators.
Council Member of the Hong Kong Society of Notaries.
Speaker at international conferences including those of the APAA, Japanese Customs Intellectual Property Information Centre (CIPIC), Symposiums on Intellectual Property in Mainland China, Hong Kong and Macau.
Author of various articles published in the APAA news, CIPIC journals, World Trade Mark Reporter and other reports.
Fellow of The Hong Kong Institute of Directors.

Intellectual properties (registration, licensing and enforcement of patent, design, copyright and trade mark) and injunction proceedings, arbitration, mediation, banking, public and private corporate transactions, China projects, complex commercial litigation.